What RepairTRAX Can Do For Your Business


Expedite Repair Ticket Creation
Minimuize paperwork and speed up the intake process with the RepairTRAX work log / ticketing system. WIthin just a few clicks, your service technicians can create a sttate-of-the-art repair ticket without a single mistake. Our "New Ticket Wizard" walks the technician through the ticket creation process, making it not only easy to learn the software, but mistake free.






Customize Your Work Log / Work Flow
RepairTRAX repair shop software allows you to define what items are added to a work log (like "Reason for Service", "Diagnosing", "Work In Progress", ect..) This means YOU decide and control how RepairTRAX operates according to YOUR business. Click this link to see more details of our dynamic work flow software.






Customize the Interface to Make it Look Like YOUR Software
Nothing says "I am a Professional" better than software that looks like it was custom tailored to YOUR business - and RepairTRAX repair shop software and repair ticket system allows you to do just that! From the look on-screen, to the printouts - YOU get to decide how it looks!






Keep a History of Prior Work
RepairTRAX repair shop software manages prior work history. This history is visible to all technicians, and can optionally be printed out any repair ticket. This helps your technicians understand prior work performed on the repair item, and assists them with the repair process, and also allows them to make maintenance suggestions - which means more money in your pocket.



Track Your In-Store Repairs in Real-Time
As your Techs move through the repairs for the day, you can easily look at the state of each ticket, which tickets have been sent to Customer Pickup, which tickets are running late, which tickets are Rush jobs, and also, which Tech is working on what project at any time - and all on one screen. Know the state of your repairs - even if you are not physically at your store.



Manage an Unlimited Number of Customers
There is no limit to the number of customers you can track with RepairTRAX repair shop software. You are provided with a Customer Directory, and alsoa Customer Search feature that allows you to quckly locate an existing customer.



Manage Warranty Work
Easily review any customer record to see past Repair Tickets to verify whether any warranties are valid.

---

Need a special feature? No problem... and no charge.
Simply make the suggestion via email and have your special need fullfilled for free!

It's how we consistantly improve the RepairTRAX repair shop software...
By listening to our customers!

---



Simplify Parts, Labor, and Inventory
With the RepairTRAX system, every time a Tech needs to add parts & labor to a Repair Ticket, the software only lists the parts and/or labor options that are available to that particular model. In addition, they have the option of picking a New or Used part. There is also an optional built-in inventory management component that lets you - and your technicians - know how many parts remain in-store, and when it is time to re-order. Super simple... super fast!


Improved Customer Communication
RepairTRAX has the option to automatically notify each customer about thier repair progress via TXT and/or Email. The slick part is, these communications are sent automatically as the Tech works on the repair.

---

Each time the Tech enters progress into the RepairTRAX system, your store has the option to automtically send the progress to the customer via TXT and/or Email!

---

You can alternatively pick and choose which events will trigger an automatic customer notification. This saves time - and money!


Improved Focus on the Job At Hand
By eliminating a lot of the customer communication responsibilities frees up your Techs to focus on the repair job at hand, thus becoming more proficient. They earn more money - and you increase your bottom line.


Let Customers View Their Repair Ticket on Your Web Site
You can optionally set up RepairTRAX to display their Repair Ticket on your site - further enhancing your image as a state-of-the-art repair shop. The ticket looks like it belongs on your web site, and the customer will not know it is RepairTRAX. All the customer needs to know is your web site address, and their phone number - it's that easy!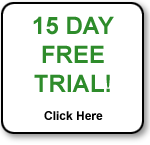 We Work With QuickBooks....
Do You?

Let RepairTRAX manage your repairs... and let QuickBooks manage your business.

Seamlessly!!!

Find Out More



Computer Repair Shop Software

Bicycle Repair Shop
Software

Camera Repair Shop Software
Tool Repair
Shop Software

Audio Visual Repair
Shop Software

Cell Phone Repair
Shop Software

Jewelery Repair
Shop Software